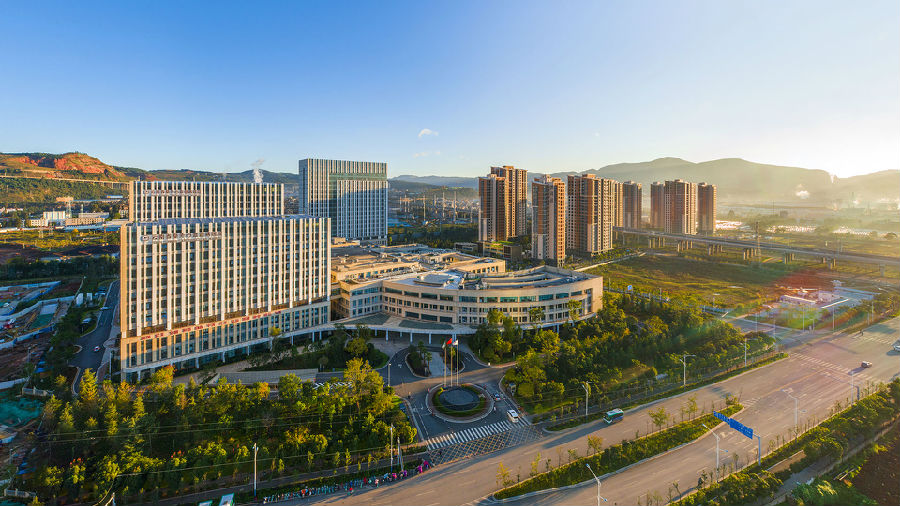 Fuwai Yunnan Cardiovascular Hospital (hereinafter referred to as FYCH) is triple A, first-class hospital specializing in cardiovascular diseases. FYCH is jointly built by the People's Government of Yunnan Province and Fuwai Hospital Chinese Academy of Medical Sciences (CAMS) under the leadership of National Health Commission in 2013. It is a public welfare class II institution directly under the Health Commission of Yunnan Province, a hospital named after Red Cross Society of China, and Cardiovascular Hospital affiliated to Kunming Medical University.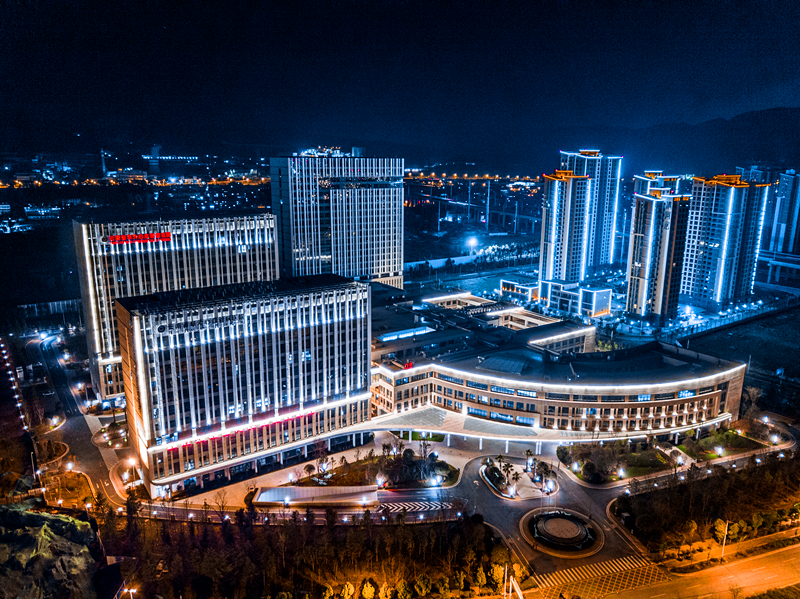 Fuwai Hospital CAMS is a state-level triple A, first-class cardiovascular disease hospital. It is also the National Center for Cardiovascular Diseases, State Key Laboratory of Cardiovascular Disease, and National Clinical Research Center of Cardiovascular Diseases. It is well known internationally for treatment of all kinds of complex, difficult, and severe cardiovascular diseases, and has become the world's biggest cardiovascular center, as well as a national center for clinical health care, medical research, disease prevention and education.
FYCH is located at 528 Shahe North Road, Wuhua District, Kunming City, covering an area of 70000 square meters; with a total construction area of 233000 square meters and a total investment budget of 3.3 billion RMB. There are 700 beds, 12 operating rooms, including 2 hybrid operating rooms and 10 interventional catheterization rooms. With strong clinical disciplines, excellent medical services, good infrastructure and beautiful overall environment, FYCH aims to develop into a cardiovascular disease clinical diagnosis and treatment, teaching and scientific research center based in Yunnan, facing Southwest China, radiating South and Southeast Asia, covering basic and special medical needs, so as to improve the diagnosis and treatment level of cardiovascular disease in the whole province.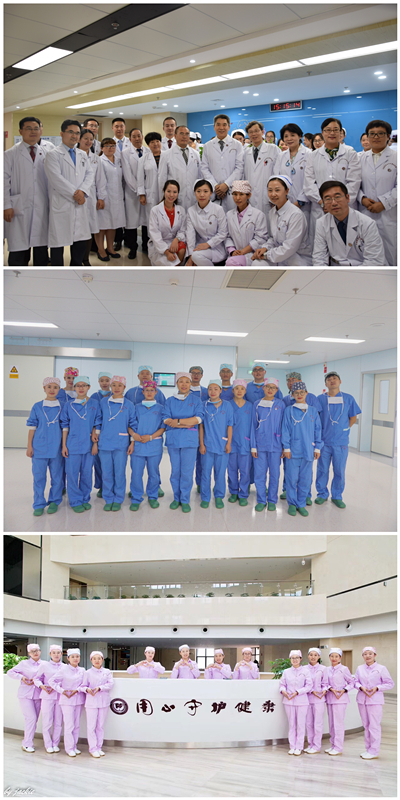 Hospital Scale
As a key construction project of the National Health Commission and Yunnan Provincial People's Government, the hospital has been officially put into operation to serve the public and provided high-level medical services since September 2017. Under the guidance of China "The Belt and Road Initiative", since July 2017, with the support of the relevant departments of the state and provincial departments, the hospital has liaison with Laos, Myanmar,Nepal and Cambodia, and has carried out some field visits and academic exchange activities.

With the technical support of Fuwai Hospital CAMS, FYCH has the leading domestic cardiovascular specializing diagnosis and treatment technology. The hospital's professional settings are scientific and reasonable, with complete categories, covering about 27 cardiovascular disease-related departments for adults and children.
At present, the hospital's clinical and medical technical departments are in smooth operation, including 27 clinical, medical technical and platform departments such as coronary heart disease, hypertension, arrhythmia, cardiac surgery, general internal medicine, and a health management center. The medical technology area is fully equipped with all kinds of functions. Currently, medical technology departments such as pharmacy, imaging, nuclear medicine, laboratory, ultrasound, functional testing, and blood transfusion are all in service.
Hu Shengshou of Fuwai Hospital CAMS serves as the President of the hospital, and he has sent a team of cardiovascular disease experts from Fuwai Hospital CAMS and many experienced head nurses to the hospital for long-term medical service. Under this strong alliance of experts from Beijing and Kunming, FYCH strictly benchmarked Fuwai Hospital CAMS to achieve the homogeneity of medical technology, service quality, and management efficiency with Fuwai Hospital CAMS.

Equipment and Facilities

FYCH integrates a large number of imaging, network and information technology to create a visual surgery platform to provide guarantee for precise treatment, and uses modern technology to strengthen remote diagnosis and treatment to popularize medical records and provide strong support for remote consultation, international exchanges, and talent training. The hospital adopts the information system of Fuwai Hospital CAMS. All medical records are shared with the Fuwai Hospital CAMS to facilitate doctor consultations. It actively promotes electronic registration and self-checking and reporting systems to improve management efficiency internally and facilitates patients' medical treatment externally, and lays a solid foundation for shaping a comprehensive informationalized hospital. The hospital is equipped with medical scientific research equipment that is in line with the world, such as dual-source CT, 1.5T magnetic resonance imaging, and a variety of different models of Digital Subtraction Angiography machines, including the global revolutionary IGS intelligent mobile interventional robot: Discovery IGS 730, which can complete a one-stop hybrid surgery at the same time.

Public Welfare


Adhering to public welfare as priority, the hospital actively participates in the work of poverty alleviation through health, and earnestly fulfills the top ten public benefits of the Yunnan Provincial People's Government. Since the free screening of children with congenital heart disease and the documentation of chronic cardiovascular diseases in March 2017, the hospital has been actively carrying out screening work in Zhaotong, Dehong, Lincang, Honghe, Dali Prefectures, Guizhou, Guangxi, Shanxi, Shandong Provinces, Cambodia and other places. As of November 2019, the screening team has completed free congenital heart disease screening for more than 1.9 million children. At the same time, the hospital cooperated with charity organizations to treat poor children with congenital heart disease for free. Under the leadership of the Yunnan Health Commission and relevant departments, FYCH actively carried out China aid projects, actively integrated into the national "Belt and Road" Initiative, and actively built a medical diplomatic platform. More than 80 poor children from Myanmar and Cambodia received free treatment and the work was highly recognized by the local health department and local people. Co-sponsored by the China Charity Federation, Yunnan Charity Federation, and FYCH, and promoted by the Chinese Journallist Volunteers Association For Charity Promotion of China Charity Federation, the "Belt and Road · Pauk Paw Love" rescue action for children with congenital heart disease treated 15 Myanmar children free of charge at FYCH. Up to now, more than 2,300 poor children with congenital heart have been provided free assistance home and abroad.
Hospital Honors

In May 2018, Chen Zhu, Vice Chairman of the Standing Committee of the National People's Congress awarded FYCH, which officially became the second Chinese Red Cross named hospital in the country. In June 2018, the Congenital Heart Screening Team of FYCH was elected as one of the top ten news figures in Yunnan Province. In July 2018, FYCH became the first batch of high-level hospitals that passed the evaluation of EMR system function application in 2017. In 2018, FYCH ranked first in Yunnan Province for interventional treatment of congenital heart disease and the top five in mainland China. In October 2019, 12 wards passed the acceptance of high quality nursing. In November 2019, the hospital officially passed the triple- A, first class hospital assessment. In 2019, the total number of interventional treatments for congenital heart disease ranked first in Southwest China for two consecutive years. In August 2020, it ranked the tenth in the classification of specialized hospital performance appraisal among triple-A public hospitals in China.